"Have you ever had those moments where you stop yourself from doing something you secretly wanted to do because you were afraid of putting yourself out there? The thought of doing that one thing made you extremely happy, but the possible reaction from other people stopped you in your tracks and made you second-guess yourself. It's never easy to put yourself out there. Heck — if it was, we would do it all the time. However, most of the time, we stop ourselves from allowing these feelings and thoughts we feel to be exposed because they make us vulnerable and accessible to hurt." The Every Girl
SOOO, this is NOT my first time blogging.
In 2012 I signed my first contract to play professional volleyball overseas for a team in Poland and I didn't know a SINGLE SOUL. I felt confident and relaxed about it, but friends and some family were shocked when I said I didn't know my coach, any of my teammates, and I was going anyways.
I decided the best way to keep everyone in the loop and up to date on my crazy adventures all at once was to start a blog. The name of the city I was set to be playing was Bydgoszcz, so "Living In a City That I Can't Pronounce" became the title of my blog. By the wayyy, It took me months to be able to pronounce it properly.
I shared everything. I took pictures of my apartment, things I was cooking, discovering, observing, trying, thinking, learning and all my adventures. My family and friends LOVED it and I loved sharing it, writing it and taking pictures to tell my story.
It slowly made its way outside of my friends and family group because I was sharing links on Twitter and Facebook that included the latest post.. so naturally others started reading it too. I connected with so many amazing people and fans through my blog and it was pretty awesome.
What I didn't expect was it making its way into the POLISH NEWSPAPER!
It was INSANE. My blog began to create a lot of buzz and fans, teammates, and coaches were reading it.. I felt EXPOSED.
I wasn't writing anything bad, but it made me feel so vulnerable. What were people saying? What were they thinking? It was a one way street of me sharing, sharing, sharing and people just reading and consuming my thoughts, feelings, and ME. Even though there was so much support around it, I felt judged, like I just walked on a stage naked!
After a summer with the national team I continued to blog for another season in Poland but as my status as a "high-level player" was slowly developing I began to blog less and less until I stopped all together in 2014.
As an athlete I felt like I had to be INVINCIBLE, strong and perfect and being vulnerable, sharing, and being open made me feel the opposite of that.
A lot of time has passed since 2014 and a lot of things have changed, including my ideas about vulnerability being a weakness.
"Staying vulnerable is a risk we have to take if we want to experience connection"
– Brene Brown
There have been so many things that I have wanted to share with you – wellness, travel, recipes, books, ideas, opinions, struggles, triumphs, lessons and other things that I've discovered during my journey that might help BUT I HAVN'T because of fear of WHAT OTHERS MIGHT THINK. AH!
Related: How I Let Go of What I Can't Control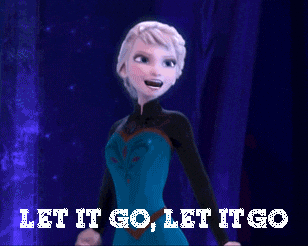 "Believe that you are worthy to share your story. There's something really gratifying about relating to someone else. We're constantly in search of stories that allow us to feel heard and connected. They're there to provide comfort and expose areas that may have never been brought to light before. But if you don't believe that your stories, dreams, and passions are worthy to be put out into the world, then you're preventing yourself the opportunities to connect with others and provide comfort to someone who may need to hear your thoughts, failures, and aspirations." The Every Girl

I'm ready to share again…be vulnerable, be imperfect (aka human), and let myself been seen despite what others may think or say. Heyyy 2020. <3
Excited to share this journey with you!
P.s Come by and say hi to me on Instagram!
My name is Rachael Adams and during my journey to becoming an Olympic Medalist in 2016 I created journeystrength to create a home to make content and share words for others (and myself!) to be able to take with them on their journey to remind them of how strong, capable, and enough they are during moments that they forget. It's now developing into a place to dive deeper into wellness, growth, and so much more!