Quick Disclosure: Some of these links happen to be affiliate links which means when you click the link to purchase something on this page, it won't cost you more but I may receive a commission for sharing this with you. Which is great, because I was going to share it with you anyway!
Dear diary,
A lot of you guys said you want to journal but you don't know how or where to start. I GET IT. A blank page can be so intimidating!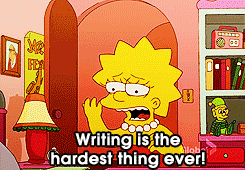 Not to brag BUT, I didn't have that blank page intimidation because I started journaling at a young, young age and wrote literally anything and everything that came to my brain. I have a page in a journal from 3rd grade talking about a girl in my class that picked her boogers.
High quality content to look back and reflect on.
I also have pages where I wrote out lists of my best friends that year, my crushes, even pages where I wrote how I was feeling. DRAMAAA.
Journaling unintentionally became a therapeutic thing for me from a very young age. I'm an only child, so as weird as it may sound, my journal was my trusty best friend that I could tell anything and everything to and be at 100% HONEST with at the same time.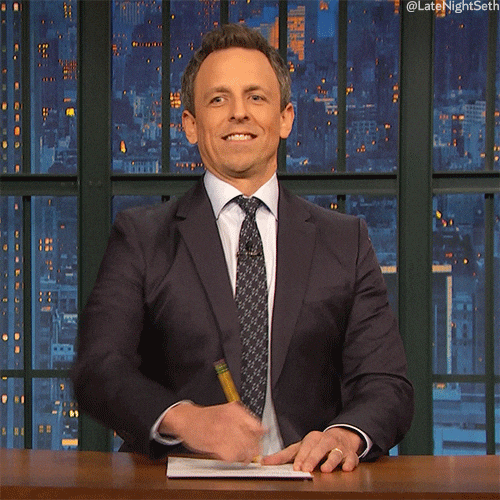 WHY I LOVE TO JOURNAL
Helps me work through emotions
When I started journaling at an early age I had nooo clue that it would lead me to a place where I could work through my many emotions in a healthy way.
Even now a situation can arise and the first thing I will want to do is act impulsively or with emotion, but when I take a step back, write in my journal (or talk to a friend) I am able to work through a lot of those emotions, understand them, see the bigger pictures and make a plan on how I want to respond to the situation. Saves me A LOT of regret.
Helps me work through big decisions
It's CRAZY, I have journal entries from high school where I made pro and cons lists for making a decision on what college I wanted to commit to play volleyball and to this day, my journal is my place where I break down all my big decisions (even breakup decisions are documented! Not pro/con list but just speaking real with myself), tap into my intuition, write down those worries or the hard truths that are hard to admit out loud. Sometimes it's hard to be real with ourselves and it's easy to ignore red flags and our intuition, but this is a place where I keep it 100% real.
Where I map out plans, goals, dreams, and ideas
I love envisioning the future, making goals, and working backwards. When the dream of becoming an 2016 Olympian became real in 2012 I wrote down the goal and then out list of what it would likely take to become a 2016 Olympian, the steps I would need to take, teams I would need to play for in the next 4 years, skills I would need to develop, the extra work that I would have to put in, and although those steps changed overtime, having that vision to hold onto to during the process was EVERYTHING.
"Writing down a goal makes it ten times more likely to happen - so what do you have to lose?"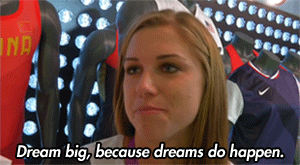 Share my stresses, fears and remind myself of what I can control
Sometimes my brain is on overtime worrying about anything and everything and once I noticed, I grab my journal and dump every worry into a list. I'll laugh at a few of them as I see myself writing them out because they're so ridiculous and once they are all written down I'll circle the ones I actually have CONTROL over. It allows me to take control of what I can actually can control and most of the time it's my attitude, effort, and actions.
"The reason many people in our society are miserable, sick, and highly stressed is because of an unhealthy attachment to things they have no control over." - Steve Maraboli
Related: How I let go of what I can't control
Look back on my journey and seeing how far I've come
Opening my journal and looking back at my past pages, reading my worries, what I was working and focusing on, what struggles I was going through, the goals I had, and see where I am now is my favorite. I learn a lot about my journal and I get to live my journey over again.
"People who keep journals have life twice" – Jessamyn West
Related: 13 Quotes To Remind You How Far You've Come
OK, BEFORE YOU START.
Pick out a journal
Ok, this is my FAVORITE part. You can order one online, but my favorite thing is going to Barnes and Nobles, or any other store that sells journals, and picking one out in person so I can give it a test run.
I'm a journal snob, so there is lots to think about when it comes to ME picking a journal, but to keep things simple, start with deciding if you want lined pages or blank pages.
Moleskine Classic Notebook, Soft Cover, Pocket (3.5″ x 5.5″) Ruled/Lined, Black
Pick a time of day
Make journaling a special ritual. Try and do it at the same time every day and treat it as a special event, not a chore! Light a candle, make a hot drink, burn incense—whatever makes the experience special for you. I love journaling before bed and working through the day.
Take the pressure off
If I don't journal every day, THAT IS OK.
Journal when you feel called to, but to start, set a small goal to journal for one week at the same time and go from there. And your process doesn't have to be perfect and the same way every single time. I shared many ways I go about journaling below.
P.s you don't need to be a good writer. Just be you and write what feel true to you.
Avoid computer screens or "journaling" on your phone
This practice is screen free. Putting my phone on silence, phone out of arms reach, and setting a nice little "me-time" mood. Journaling phone apps can be tempting, but I promise you there is nothing like pen and paper when it comes to journaling.
Be honest, let your guard down
Ohhh I let honesty lead the way when I journal. This is a judgment free zone. I don't hold back because there are no politically correct answers needed and I owe myself the truth. When I do catch myself trying to write down what I "should" be writing, I remind myself to get real so I can get to the truth of my emotions, situations, passions and feelings.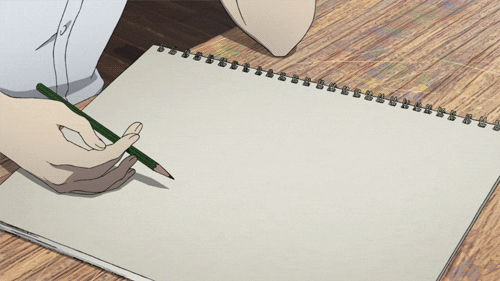 Ok, cool, HOW DO YOU START?
I say to break in a page just give it a good scribble. A scribble to take up the whole page. Other than that, there are no RULES to journaling and that's the awesome thing about it.
"Some people like using writing prompts, others like to free-write. Some people like writing paragraphs, some like writing lists. Some people like to write for hours, others only for 5 minutes. There are so many different ways to journal and the best part is that there are no rules"  (aserenepursuit.com)
And here are some of my favorite things to do once I open up a blank page.
1.Do a brain dump:
When in doubt, brain dump.
"This is something that always helps me immensely when I have a lot going on. I process things by writing them down and I find it really helpful to form a plan of action. Just sitting down for 10 minutes and letting everything flow out through the pen can really help clear your head and make you feel better."  (wholeheartedlylaura.com/)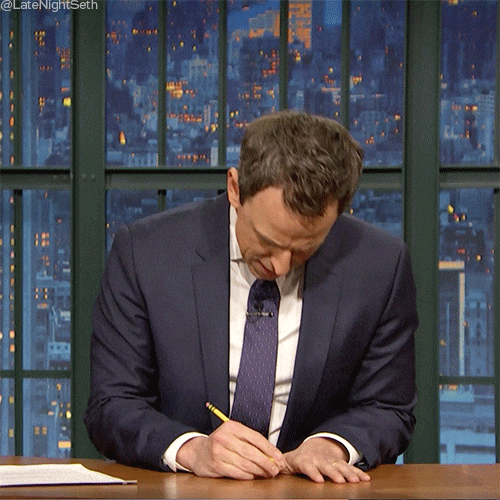 2. End of day high and low
Write what happened that day. Take time to reflect back on the day and try to capture the highlights and low-lights of the day.
3. Let your intuition lead the way
Not sure about a situation? Write down what your gut and intuition are saying about it. So many times I'll have a problem and I'll ask EVERYBODY else around me what I should do, what they think, etc — and not MYSELF.
Get quite, listen, and let the pen flow. How many times have we looked back and said, "I already knew that! I wish I listened to that little voice that was warning me." All the answers are inside of us.
4. Monthly reflections:
I loveeee me some good monthly reflection questions. Don't wait until the New Year to think about what you want to start and stop doing, make it a monthly habit or even a weekly habit!
5. Journal Prompts:
When I'm not really sure what to write and need some guidance I always look up journal prompts on Pinterest. If I'm not resonating with every single prompt, thats ok, I'll skip around and respond to the ones that I do resonate with. AND if my brain takes me on a random detour I follow it, sometimes that's where I learn the most about myself.
10 Journal Prompts To Beat Feeling Overwhelmed By Life

10 Morning journal prompts to start your day with intention (Love these morning journal prompts! Takes about 10 minutes in the morning.)
25 Journal Prompts for a Better Mindset
by The Bliss Mindset (download the printable PDF journal prompt here)
CURRENTLY:
1.What's on my mind right now?
2. What do I need to get off my chest today?
3. What happened today/yesterday that's been weighing on my mind?
4. What advice do I need to give myself right now? What do I need answers to.
5. What feels like a struggle at the moment?
GOALS:
6. What do I want to accomplish today/tomorrow? Why?
7. What do I need to do that I've been putting off? How can I get started?
8. What will my life look like in 3 years if I have everything I want?
9. What are my greatest strengths? How will they help me achieve my goals.
10. When I'm telling my grandkids about what I did in my lifetime, what do I want to say?
STRESS:
11. What's stressing me out? What can I do to reduce this stress?
12. What makes life feel complicated? How can I simplify my life in little ways? 13. What thoughts have I been repeating in my head lately? Are they true?
14. What's overwhelming me right now? How can I reduce this overwhelm?
15. What can I do to take care of myself better (mind, body, and soul)?
SELF-LOVE:
16. How can I be kinder to myself? What do I need to forgive myself for?
17. What doubts do I currently have? How can I ease them?
18. How have I been holding myself back? How can I take a step forward?
19. What do I judge myself for? How can I create more acceptance in my life? 20. What traits do I like about myself? What am I good at?
JOY:
21. What little things bring me joy? How can I make time for them?
22. What does living an intentional life mean to me?
23. What would my perfect day look like? What would I be doing?
24. What does my typical day look like? How can I make it more enjoyable?
25. What am I grateful for today? Why am I grateful for that thing(s)?
7. Make a list:
Try giving lists a try, they are an excellent way of journaling! If writing sentences and long entries aren't your thing, this is a great alternative.
8. Write to yourself:
Write your current self a love letter
Write a letter to your younger self
Write a letter to the future you
Write a letter to the person made you feel bad
Write a letter as your future self to your current self
9. Use a guided journal: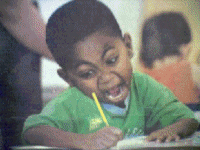 Happy journaling!
My name is Rachael Adams and during my journey to becoming an Olympic Medalist in 2016 I created journeystrength to create a home to make content and share words for others (and myself!) to be able to take with them on their journey to remind them of how strong, capable, and enough they are during moments that they forget. It's now developing into a place to dive deeper into wellness, growth, and so much more!