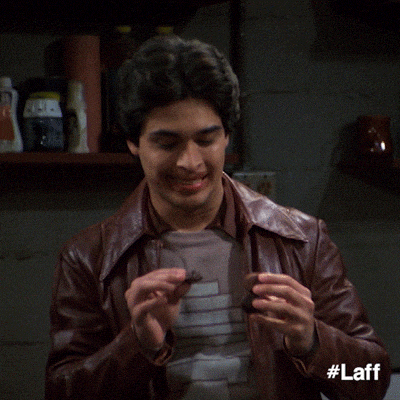 THESE BALLS ARE GOOD, GOOD, GOOD! The above GIF is literally me eating these after dinner.
And guess what!? You'll never believe it, BUT there are BLACK BEANS in them.
Yes, BLACK BEANS. Maybe I have a horrible pallet, but I had no idea when I first tasted them.
Last week my Team USA nutritionist called me into her office, pulled out a storage container, and handed me one of these balls. I asked her what was in it and with a smile she said "just try it and guess". I did and I could immediately taste the peanut butter followed by the rich chocolate anddd that was about it.
Totally missed the whole black bean thing.
1/2 cup almonds
1 (15 ounce) can black beans, drained and rinsed well
3/4 cup peanut butter (or other nut butter of choice)
1/4 cup honey (or other liquid sweetener of choice like agave nectar or maple syrup)
1/4 cup unsweetened cocoa powder
FULL DIRECTIONS + VIDEO
HERE
This is me when I get a "I need something sweet" craving after dinner and remember I have these in the fridge waiting for me 🙂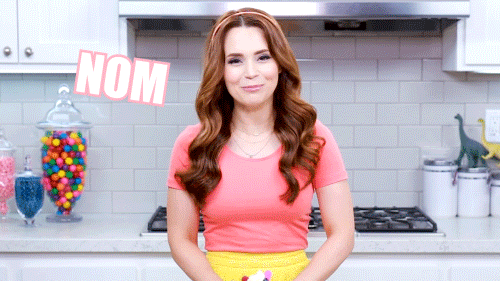 This recipe can also be made with chickpeas but I haven't tried it, if you do, let me know!
P.s come connect with my on Instagram!
My name is Rachael Adams and during my journey to becoming an Olympic Medalist in 2016 I created journeystrength to create a home to make content and share words for others (and myself!) to be able to take with them on their journey to remind them of how strong, capable, and enough they are during moments that they forget. It's now developing into a place to dive deeper into wellness, growth, and so much more!