The first few days of my self-quarantine and social distancing consisted of eating a good CHUNK of my quarantine snacks and taking in A LOT OF MEDIA. My spirits were low and the struggle was REAL. I'm a TRUE introvert and I get so much energy from retreating and alone time, BUT this quarantine IS ON ANOTHER LEVEL.
I'm far from all my loved ones and friends
My fiance is in Japan playing professional basketball in front of empty stands, my family is in Cincinnati and I'm in California, my teammates that are here in California are also social distancing and the other half are en route to the USA as international leagues close and their seasons abruptly end. To say the least, IT'S A WEIRD TIME for the world.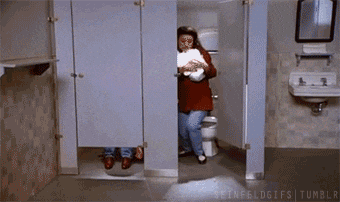 But I finally made and executed a quarantine plan today and I feel good
I put down my phone for long lengths of time, made a list of things that I can do during this period, and DID them. Called one of my best friends, started a series on Amazon called "The Boys" (currently on episode 3), deep conditioned my hair, and now I'm writing a blog post. Spirits are highER.
With all that being said.
Ways to keep spirits high during this social distancing and quarantine
1.Do a puzzle + get creative
I got these both at TJ Maxx. Solid finds.
2. Do a facemask
This face mask is my favorite. Their are over 20k positive reviews on Amazon, the price is low, and it lives up to the hype.
3. Attempt nail art using household items
If you're due for a visit to the nail salon, try exploring some at home nail art!
4. Make a vision board
We still have time left in 2020 to do some great things and send out some good vibes!
5. Take a virtual tour of a famous museum
Article: These 12 Famous Museums Offer Virtual Tours You Can Take on Your Couch
Below is the : Van Gogh Museum – Amsterdam, Netherlands
6. Read that book you've been putting off
I think I've had these books on my dresser for 5 months. NOW is the time.
7. Watch Netflix
I don't think you need any convincing when it comes to Netflix. BUT, make it comfy. Grab a blanket, don't multi-task with your phone or computer, make some popcorn, and REALLY enjoy what you are watching.
8. Learn how to hoola hoop
Yara Shahidi shared on Instagram how she is passing the time in quarantine, and that's with "learn(ing) how to hoola hoop in the other direction"
9. Try a new recipe / bake something
My favorite banana bread recipe (modified it with chocolate chips, vegan butter, and brown suger)
10. Equipment free at home workout
No equipment needed! Get your body MOVING.
11. Do a full body yoga flow
I love Yoga with Adriene, she has a yoga sequence for everything – bed time, morning, stressful times .. EVERYTHING. Explore her Youtube page.
12. Do a Fitness Marshall dance workout
My teammates and I do these a lot on the road when we need some fun and a change up in our workouts during LONG, LONG tournaments.
13. Get out in nature
Keep your distance from others, but now is a good time take a walk in the park, the beach, or even just in your neighborhood.
14. More practices for uncertain times
15. Dive into finding other passions
Now is a good time to find your passions and dive deep into them. What's that thing that you never thought you would have the time to do?
Here is another great series of questions that goes more in depth: How to Find Your Passion and Set Goals that Matter
16. Take a personality quiz – learn a little bit about yourself
17. Buy gift cards from your favorite local businesses to help keep them in business while we quarantine
18. Take time to reflect: What have you accomplished this year? What goals are you setting for yourself for the rest of the year?
19. Learn a new language (my go to app to learn languages is the Duolingo app Apple | Google Play)
20. Clean up your inbox with Unroll.me – Instantly see a list of all your subscription emails. Unsubscribe easily from whatever you don't want
21. Learn a new skill via Skillshare (Start Today With Two Free Months of Skillshare Premium"Explore your creativity with classes in illustration, photography, design, and more.)
22. Update your computer so that you can stop clicking "Remind me tomorrow" forever. Or is that just me?!
23. Call someone you love – we're meant to connect and be social so when you start to feel alone, reach out to someone you love and miss. Have a group Facetime!
24. Watch that old school classic movies that you hear about but have never seen
25. Watch the films that won Oscars for best picture
26. Watch stand-up comedy – there are some great ones on Netflix
27. Record a TikTok – learn a new dance. Make fun of yourself. I can't recommend this enough!
28. Check in with your emotions. How are you feeling? Journal. Write. (read: Why I Journal and 8 Easy Ways You Can Start)
29. Turn on cartoons (currently watching some weird cartoon on Disney as I type this – nice break from the news)
30. Meditate (headspace free trial!!)
31. Listen to music (have a solo awkward dance party!)
32. Declutter your space – we're going to be spending a lot of time at home and our space really effects are mood – make your bed, line up your shoes, and put away random items.
33. Deep condition your hair for 30 minutes
34. Have a hot cup of tea – drink slow. Relax
35. Learn how to play an instrument – is there a family piano or guitar that you walk by in your home?
36. Take an online course in something you've always been curious about. coursera.org has a lot of great and free courses from many different institutions.
Update: Check out my quarantine project!
Let me know how you are keeping your spirits high!
My name is Rachael Adams and during my journey to becoming an Olympic Medalist in 2016 I created journeystrength to create a home to make content and share words for others (and myself!) to be able to take with them on their journey to remind them of how strong, capable, and enough they are during moments that they forget. It's now developing into a place to dive deeper into wellness, growth, and so much more!